Now I am 9 month and 4 days old.
I can tell that I actually do not have a doghouse at home but only here on the net.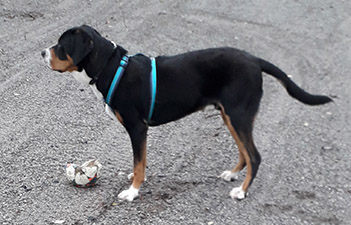 Today we walked in the city and dropped in to the vet, no nothing wrong with me. We just borrow
the scale to see what my weight was. 43 kg and around 70 cm heigh, so now I am not
a little one any more even if my dad still call me his little boy.

UPDATED 2019-11-13